VERBUND- Energy World Malta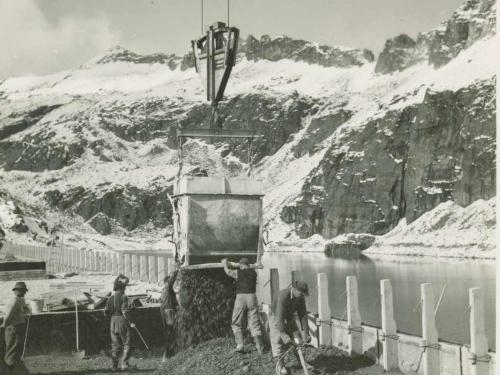 ... simply interactive , Verbund Energy World Malta!
With the help of historic photographs, learn all about the building of the Kölnbrein dam in the Energy World Malta. A relief offers an insight into the power station group Malta Reisseck . Furthermore, one can obtain substantial information about the power station group Malta, and the recently built underground pump storage power station.
Airwalk viewing platform on the dam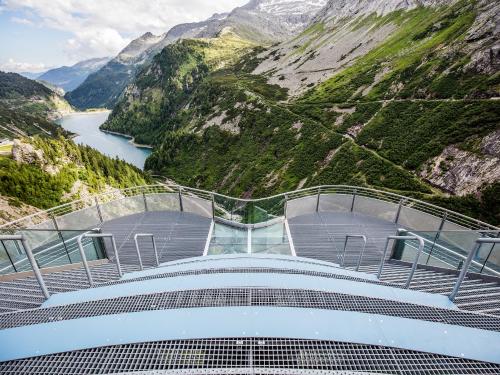 On the spectacular "Air walk "
At Austria's highest dam wall, the Kölnbrein, stand on a glass floor, with 200 metres view to the abyss below. All around you is the breathtaking scenery of the high alpine landscape of the Hohe Tauern, a unique experience.
The "Airwalk" at the Kölnbrein dam is freely accessible for all visitors
Guided tour of the dam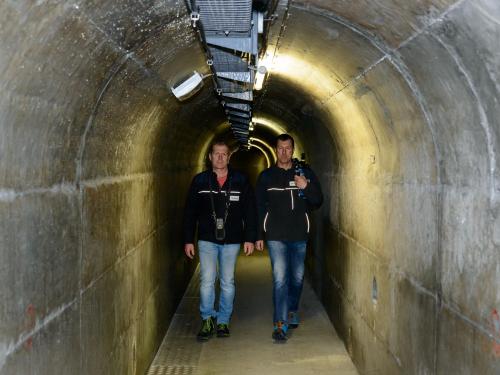 Gain exciting insights into the world of VERBUND! Explore austria's highest dam wall wiht a guide, on a tour through the Kölnbrein-dam and see with your own eyes how electric power is generated from water power.
Guided Tour: VIDEO
Facts and figures about: KÖLNBREIN-DAM